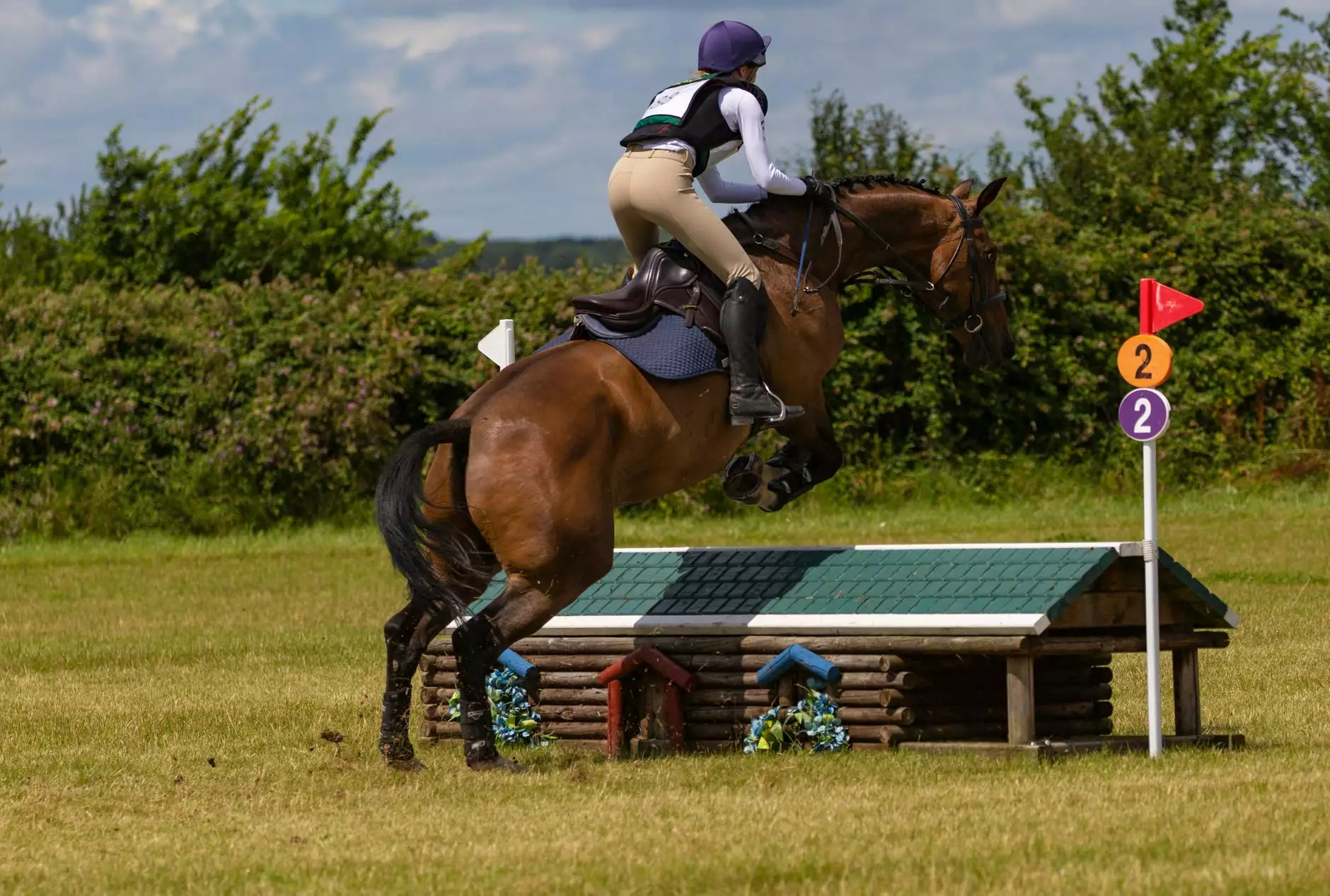 Unleash Your Equestrian Potential at RidingLessonsPittsburgh
At RidingLessonsPittsburgh, we are passionate about providing exceptional riding lessons and unforgettable horse show experiences in Pittsburgh. Whether you are a beginner rider looking to build a solid foundation or an experienced equestrian aiming to take your skills to new heights, our expert trainers and world-class facilities are here to support and guide you every step of the way.
Personalized Instruction for All Skill Levels
Our highly qualified instructors have years of experience and are dedicated to helping riders of all ages and skill levels achieve their equestrian goals. We understand that every rider is unique, which is why we tailor our lessons to meet individual needs and preferences. From basic horsemanship and proper riding techniques to advanced jumping and dressage, our comprehensive curriculum covers all aspects of horse riding.
Beginner Lessons
If you're new to the world of horseback riding, our beginner lessons are the perfect starting point. We'll introduce you to the fundamentals of riding, including mounting, dismounting, steering, and grooming. You'll also learn how to develop a strong bond with your equine partner, fostering trust and communication from the very beginning.
Intermediate and Advanced Lessons
For riders looking to enhance their skills or compete at a higher level, our intermediate and advanced lessons provide a challenging and rewarding experience. Our trainers will focus on refining your technique, improving your balance and posture, and honing your ability to communicate effectively with your horse. With our guidance, you'll gain the confidence and proficiency needed to excel in various equestrian disciplines.
State-of-the-Art Facilities
At RidingLessonsPittsburgh, we believe that a supportive and comfortable environment is crucial for optimal learning. Our state-of-the-art facilities are meticulously maintained, ensuring the safety and well-being of both riders and horses. We have spacious indoor and outdoor arenas equipped with premium footing for optimal performance. Our well-trained and well-cared-for horses are suitable for riders of all levels, providing a secure and enjoyable riding experience.
Thrilling Horse Shows
Are you ready to put your skills to the test in an exhilarating competition? RidingLessonsPittsburgh regularly hosts thrilling horse shows that allow riders to showcase their abilities and compete against their peers. Our shows attract talented equestrians from all over Pittsburgh, offering a platform to demonstrate their dedication, expertise, and sportsmanship. Whether you are a rider or a spectator, our horse shows are a must-attend event in the equestrian community.
Join the RidingLessonsPittsburgh Family
When you choose RidingLessonsPittsburgh for your riding lessons and horse show experiences, you're not just joining a stable—you're becoming part of a warm and supportive equestrian family. We foster a nurturing atmosphere where lifelong friendships are formed and a deep appreciation for the remarkable bond between humans and horses is cultivated. Immerse yourself in the world of horse riding and discover the joy, discipline, and thrill it has to offer.
Contact Us Today
Ready to embark on your equestrian journey with RidingLessonsPittsburgh? Contact us today to schedule your first lesson or inquire about upcoming horse shows. Our friendly staff is here to answer all your questions and assist you in any way possible. Get ready to experience the unforgettable delight of horseback riding and the endless possibilities it brings.
© 2022 RidingLessonsPittsburgh. All rights reserved. | Sports category